Win A Free Ticket To Calligraphy Workshops This Weekend!
"Calligraphy is a kind of music not for the ears, but for the eyes." — V. Lazursky Two Philadelphia ladies named Anna and Sharon recently came together to create a fresh, interactive way to learn new skills. Meet the New Old Fashioned - curated workshops with the perfect mix of skilled learning, delicious eats and great conversation. The New Old Fashioned team works closely with local experts "to create unique workshop offerings where students walk away with real world knowledge and the tools to create on their own."
Pretty awesome right? Well, you're in luck Femme & Fortune readers! The New Old Fashioned will be hosting two Calligraphy 101 workshops this Friday and Saturday, May 16 - 17 in collaboration with Lindsey Buck, calligrapher and artist of The Hive Studio. And we're giving away free tickets to two lucky femmes who will join each workshop this weekend!
If calligraphy is music for the eyes, then the act of painting and writing calligraphy must be a dance. Explore basic and event calligraphy this weekend. Here are some details about the workshops:
Prep and pace.
Learn how to hold your pen, dip into the perfect amount of ink, feel the fluidity of graceful ink flow and pressure from pen to paper, construct perfect strokes that make up the beautiful alphabet, your favorite words, quotes, and more.
Practice makes perfect.
None of us are born as professional dancers, yet we have that flair that makes us alive and move. The act of practicing calligraphy is very much the same as dancing. In the same way that dancers develop their signature moves, calligraphy artists develop their own styles and signature handwriting.
Perform.
For some of us who are more determined to leap a little higher, twirl a little more, or spin a little faster, take on a bigger challenge and more advanced workshop on Saturday, May 17 which includes the same basics workshop as hosted on Friday, May 16 but will guide students into developing their unique calligraphy styles through practicing words and phrases for events including table cards, name cards, menus, invitations and address envelopes.
Get fancy.
As if this weekend's Calligraphy 101 workshop can't get any more beautiful, learn how to mix colored inks and digitally enhance handwritten art in Photoshop and Illustrator for beautiful logos, invitations, and anything else you can imagine to have that intimate touch of personalization.
---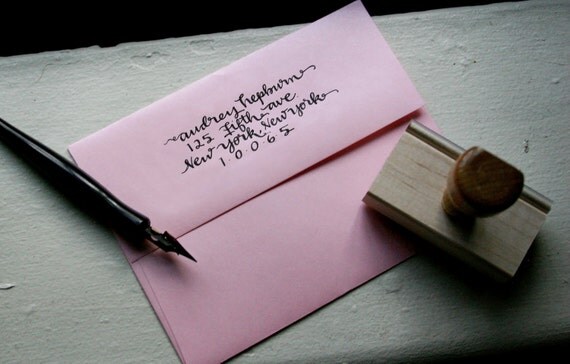 Workshops will take place at CultureWorks at the following dates and times:
Calligraphy 101 Workshop - $80 value Friday, May 16th, 6:30pm - 9pm at CultureWorks
Event Calligraphy 101 Workshop - $120 value Saturday, May 17th, 10am - 2pm at CultureWorks
Excited? So are we! To win a spot to one of these amazing calligraphy workshops, just enter the Rafflecopter widget below! Two lucky femmes will win seats to either Friday or Saturday's workshop. Winners will be announced via social media and email on Thursday, May 15 by 9pm so be sure to follow us on Twitter and like us on Facebook and keep an eye out for our special announcement.
You will also have an opportunity to meet us in person because Femme & Fortune will be learning how to write calligraphy at this weekend's workshop as well. What a perfect way to spend a day (or two) in May. Good luck everyone!